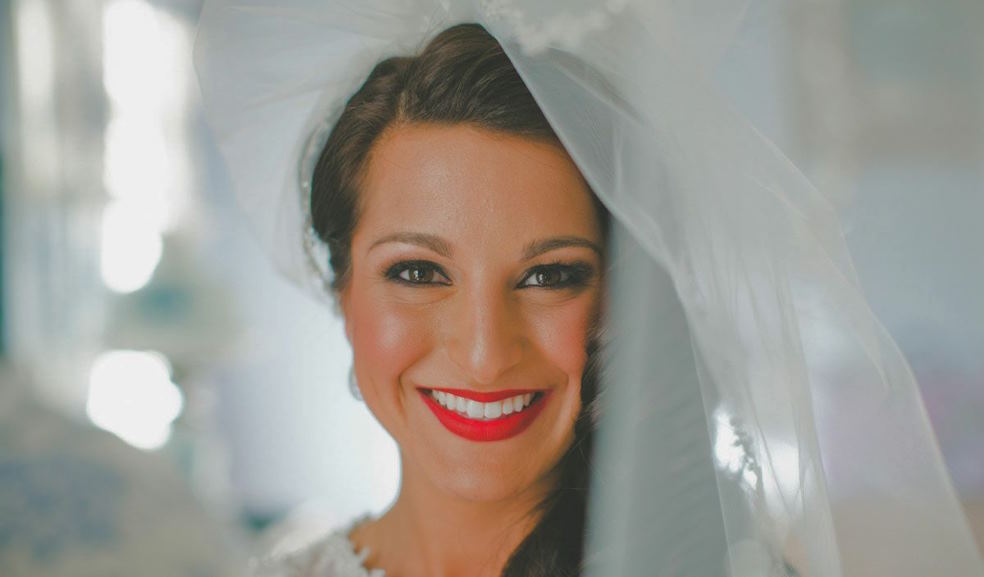 Bold and Beautiful: Bridal Makeup Ideas for the Daring Bride
When it comes to bridal makeup, the traditional notions of soft, subtle, and demure looks have given way to a bold and audacious trend. The modern bride is now venturing into uncharted territory, embracing daring and unconventional makeup choices for her special day. If you're a bride who wants to break free from the mold and make a statement, this article is for you. We'll explore a plethora of innovative and striking bridal makeup ideas that will leave everyone in awe.
Choosing a Bold Bridal Look
Your wedding day is a celebration of love and individuality, and what better way to express your unique style than through a bold and daring bridal look? Before diving into the world of unconventional makeup choices, it's essential to understand your personal style and preferences. Take some time to explore different makeup looks, gather inspiration from magazines or social media, and identify the elements that resonate with you. Are you drawn to vibrant colors, edgy styles, or perhaps a combination of both? Understanding your personal style will help you curate a bridal look that truly reflects who you are.
While embracing boldness is the aim, it's important to consider the wedding theme and venue when choosing your bridal look. Your makeup should harmonize with the overall ambiance and style of your wedding. If you're having a bohemian beach wedding, you may opt for sun-kissed skin, bronzy tones, and ethereal eye makeup. On the other hand, a glamorous ballroom affair may call for sultry smoky eyes, statement lips, and perfectly contoured cheekbones. By aligning your makeup with the theme and venue, you create a cohesive and visually stunning experience for you and your guests.
Balancing boldness with elegance is the key to achieving a cohesive bridal look. While you want to make a statement, it's important to strike the right balance to avoid overwhelming your features. For example, if you're going for a bold eye makeup look, consider opting for a more neutral lip color to maintain balance. Similarly, if you choose a vibrant lip shade, keep the eye makeup softer and more subtle. By playing with contrasting elements and creating harmony within your makeup, you'll achieve a look that is bold yet elegant, daring yet timeless.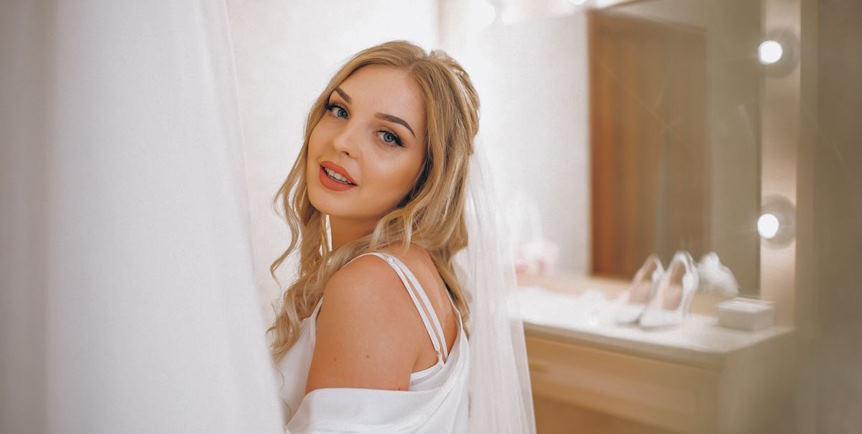 Statement Lips for a Dramatic Impact
Your wedding day is the perfect occasion to showcase your boldness and make a statement with your makeup, and what better way to do so than with striking statement lips? While the classic nude or soft pink lip may be a safe choice, embracing vibrant reds and deep berry shades can add a touch of drama and sophistication to your bridal look. These rich and intense colors exude confidence and create a focal point that draws attention to your lips, leaving a lasting impression on everyone.
For the daring bride, experimenting with unconventional lip colors is another way to make a bold statement. From bold oranges and purples to unconventional metallics and neons, there's no limit to the color palette you can explore. Dare to be different and let your personality shine through your choice of lip color. It's your special day, after all, and the opportunity to express your individuality is boundless.
To ensure that your statement lips last throughout the day and night, it's essential to follow a few tips for long-lasting and smudge-proof lip application. Start by exfoliating your lips and applying a moisturizing lip balm to create a smooth canvas. Use a lip liner that matches or complements your chosen lip color to define the shape of your lips and prevent feathering. Apply your lipstick using a brush or straight from the tube, building up the color in thin layers for a more even and long-lasting finish. Blot your lips with a tissue and reapply another layer for added intensity. Finally, seal the deal by setting your lipstick with a translucent powder or a setting spray to ensure it stays put throughout the festivities.
Mesmerizing Eye Makeup to Steal the Show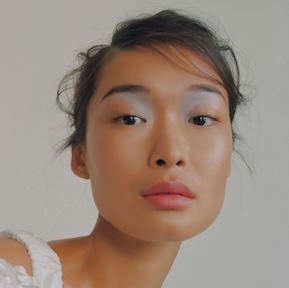 Your eyes are the windows to your soul, and on your wedding day, they deserve to take center stage. If you're a bride who wants to make a captivating statement, mesmerizing eye makeup is the way to go. Say goodbye to the traditional neutral eyeshadows and embrace bold and daring choices that will leave everyone spellbound.
One stunning option is to go for intense smoky eyes with a twist. Instead of the usual blacks and grays, experiment with rich jewel tones like emerald green, sapphire blue, or amethyst purple. These colors will add depth and dimension to your eyes, creating a sultry and enchanting look. Pair them with shimmering metallic shades in the inner corners or on the center of the lid for an added pop of glamour.
For the bride who wants to push the boundaries even further, playful and daring eyeliner styles are the way to go. Break free from the conventional winged liner and explore geometric shapes, double wings, or even graphic designs. Let your creativity soar and use colored eyeliners to add an unexpected twist. These bold liner styles will not only accentuate your eyes but also showcase your confidence and individuality.
Incorporating metallic and glitter accents is another surefire way to steal the show with your eye makeup. Whether it's a hint of gold or silver shimmer on the inner corners, a dazzling glittery eyeliner, or a full-on metallic smoky eye, these sparkling touches will instantly elevate your look and make your eyes glisten with elegance and allure.